I have recently completed specialist training and have received two certifications.
I am now a Cartus Network Affinity Specialist (CNAS) and USAA Real Estate Rewards Network Specialist.
I have been specially trained to service military families on the move.
It is my honor to serve those members of the military who protect us.
Ask me about our military benefits programs.
CNAS Certified Agent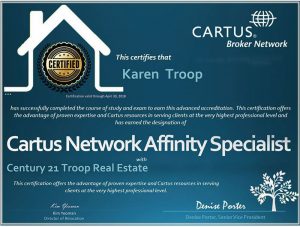 USAA Real Estate Rewards Network Specialist